Enhancing Virtual Connections
Video conferencing systems
Video conferencing systems have become essential tools for seamless communication and collaboration, allowing individuals and teams to connect and interact regardless of their physical location. At NT Security, we specialize in providing comprehensive video conferencing system solutions to enhance remote collaboration and bridge the distance between individuals and teams
With NT Security's video conferencing system services, you can rely on our expertise to deliver high-quality audio and video experiences, seamless integration, and user-friendly interfaces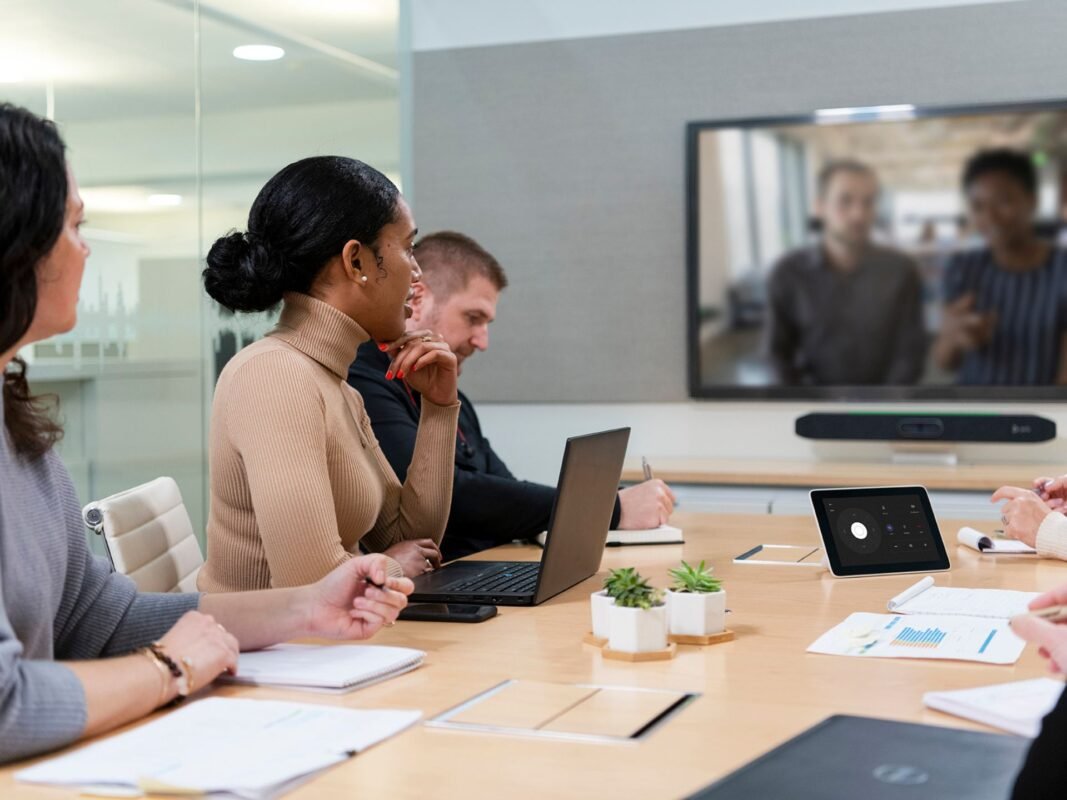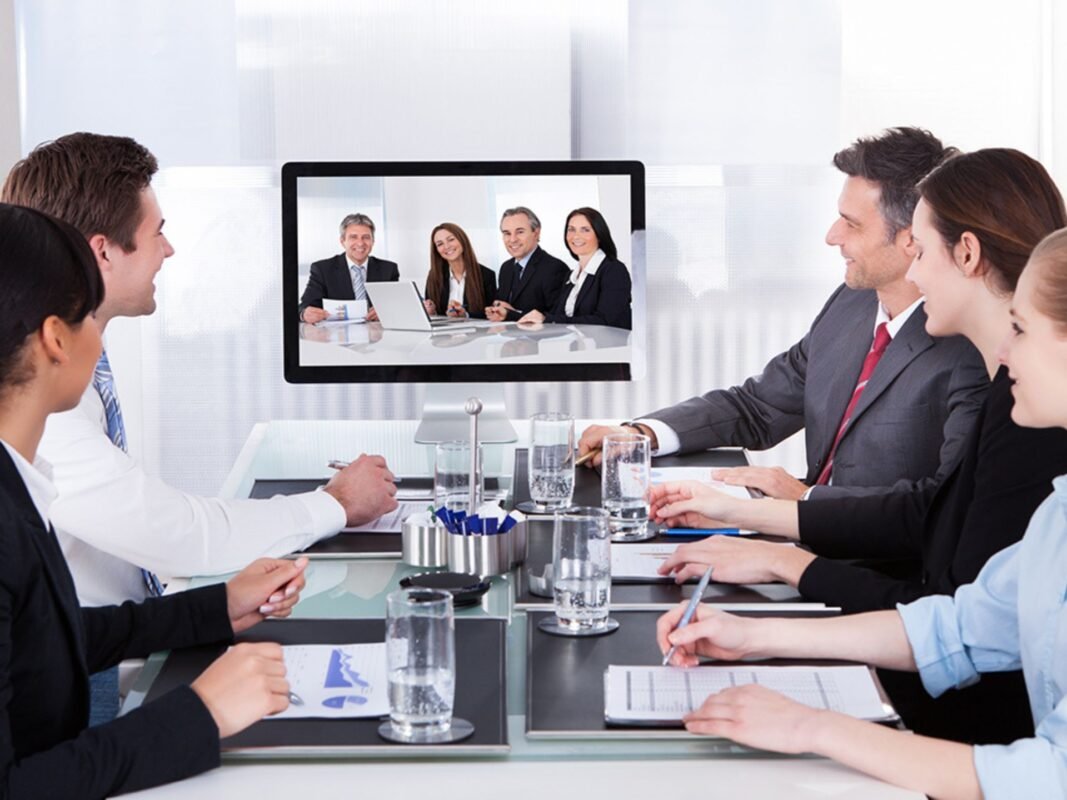 High-Quality Audio and Video
Our team of experts works closely with you to design and integrate a video conferencing system that meets your specific needs. We analyze your requirements, select the appropriate video conferencing endpoints, cameras, microphones, and displays, and integrate them seamlessly into your existing infrastructure.
NT Security ensures that your video conferencing system delivers high-quality audio and video experiences. We deploy professional-grade cameras, microphones, and audio equipment to capture clear audio and deliver crisp, high-definition video, allowing participants to see and hear each other with clarity.
Content Sharing and Collaboration
We enable multipoint conferencing, allowing multiple participants from different locations to join a video conference simultaneously. Our solutions support multi-site conferences, enabling effective collaboration and communication among dispersed teams, clients, or partners.
NT Security facilitates content sharing and collaboration during video conferences. We integrate screen sharing capabilities, enabling participants to present slides, documents, or multimedia content in real-time. This promotes collaboration, idea sharing, and interactive discussions, enhancing the effectiveness of virtual meetings.
Integration with Existing Collaboration Tools
We design intuitive and user-friendly interfaces for video conferencing systems. Our goal is to make it easy for participants to join meetings, control audio and video settings, and access advanced features, ensuring a smooth and hassle-free user experience.
NT Security seamlessly integrates video conferencing systems with your existing collaboration tools, such as email, instant messaging, and calendar applications. This streamlines scheduling, invitation management, and overall workflow, enhancing productivity and efficiency.
We optimize your network infrastructure to ensure optimal video conferencing performance. Our experts assess your network bandwidth, QoS requirements, and security considerations to ensure smooth video and audio transmission without disruptions or delays.